Geographically New Zealand is one of the most remote countries in the World but for Haemoband it has proven to be a very central location for sustained growth..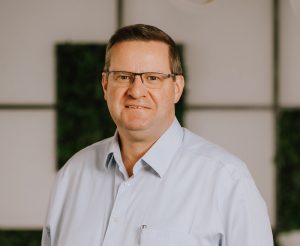 "The development of Haemoband's profile in the Public and Private Hospital and Specialist Clinics sector in New Zealand has been in the hands of Daniel Suckling and the 8 strong team at Hallmark Surgical since 2015.
Established in 2001, Hallmark specialise in predominantly single use Surgical Instrumentation and Devices, as well as the full range of reusable Stainless Steel Instruments, so Haemoband was a natural addition to their product portfolio.
Daniel explains –
"Colorectal Instrumentation has long been a key category for us, and back in 2015 we identified Haemoband-PLUS as being the best-in-class Suction Ligator. This was the driver for us to become a distributor. We have a very strong Category Leadership focus and naturally we wanted to be able to offer our customers the best product available.
And the response of our market to the Haemoband-PLUS has been generally very positive. As with all these things there has been a little resistance to the price, however, we have found that by focusing on the unique clinical benefits of the pre-loaded bands in terms of reducing procedure time dramatically, ease of use, effectiveness, band strength etc, customers can see these benefits as real and valuable. For us the secret has always been to get customers to trial the Haemoband-PLUS; we find the business always develops from there.
For a population of only 5.1 million people, New Zealand has a well-established public hospital system. The country is divided into regions, so there are 19 Public Hospitals nationally. Although providing high quality care, the public system typically experiences long waiting lists. This has given rise to a strong private hospital and specialist clinic market, combined with health insurance. Most Surgeons perform in both public and private hospitals as well as in their own clinics. The degree of overlap between these 3 sectors in somewhat unique but it is recognised as normal and works very well.
To date, Haemoband is used in 12 out of the 19 Public Hospitals and in 36 of the 51 Private Hospitals and Colorectal Clinics. We estimate that the current market penetration is in the region of 45% – 50% and our target is to deliver 60% – 70% penetration over the next 2 years.
The largest challenge to conducting business effectively in New Zealand is the very small market size, which is accentuated by being spread widely over a large area, including two islands. Import supply chain and internal logistics and travel are three significant challenges to being effective. Hallmark Surgical works very hard every day to give exceptional customer service, ensure delivery guarantees are met, supply premium quality products and provide expert product knowledge". says Daniel Suckling.