We are thrilled to reach out to you with exciting news! Haemoband Surgical Ltd recently participated in the highly anticipated American Society of Colon and Rectal Surgeons (ASCRS) Scientific Meeting held in the beautiful city of Seattle this June 2023. We are delighted to inform you that our exhibition at this esteemed event was nothing short of a resounding success!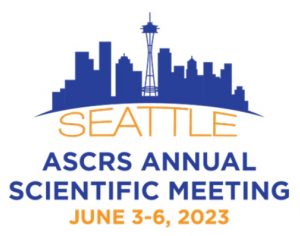 The ASCRS Scientific Meeting in Seattle served as an exceptional platform for professionals in the field of colorectal surgery to gather, exchange knowledge, and explore the latest advancements in the industry. We are proud to say that Haemoband Surgical's presence at this prestigious event garnered tremendous attention and appreciation from both attendees and fellow exhibitors.
Our exhibition booth showcased our cutting-edge products and innovative solutions that are revolutionizing the field of minimally invasive surgical interventions for internal hemorrhoids. The Haemoband Plus and newly launched HB-SleeveLUX Proctoscopes, with their advanced features and superior efficacy, garnered significant interest and admiration from the esteemed surgeons, physicians, and industry experts who visited our booth. We had the privilege of demonstrating the capabilities of our products, addressing queries, and discussing the potential of future collaborations. The enthusiasm and positive feedback we received further reinforced our commitment to delivering excellence in the field of internal hemorroid solutions.
The success of our exhibition at the ASCRS Scientific Meeting 2023 would not have been possible without the unwavering support and dedication of our global distributors. Your efforts in promoting Haemoband Surgical's products and providing exceptional customer service have played a significant role in our achievements. We extend our appreciation to each one of you for your tireless efforts and commitment to our shared vision.
As we reflect on the remarkable outcomes of the ASCRS Scientific Meeting, we also recognize that our journey doesn't end here. The valuable insights and connections forged during the event will guide us as we strive to enhance our products further and continue to make a positive impact in the lives of patients and healthcare professionals worldwide.
We look forward to sharing more exciting updates, exploring new opportunities, and further strengthening our partnership in the future. Thank you once again for your invaluable contributions to our shared success.